Welcome to The Demon Cycle Wiki!
The first database based on The Demon Cycle by Peter V. Brett.
The wiki is full of spoilers, so watch your step!
---
249 articles since August 5, 2010
Activity Feed
Author
Peter V. Brett is the author of The Demon Cycle. He was born on February 8, 1973 and lives in New Rochelle, New York.

The Demon Cycle
The Demon Cycle is a series of books written by Peter V. Brett. It takes place in an alternate reality, where demons rise up from the core at night to prey upon the remnants of humanity. The story occurs in the land of Thesa, a once powerful and advanced nation that was shattered by the sudden emergence of the corelings. Science failed humanity against the might of the corelings – instead, ancient symbols protected the humans from total slaughter by the Corelings. These wards, as they are known, gave sanctuary to the few remaining towns and forts. With the knowledge of the old world forgotten, Thesa sank into a darkness, reverting back to a feudal state.


Poll
Who is your favourite character?
Community Links
Peter V. Brett's official homepage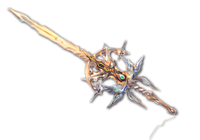 Fantasy Literature
Go to these sites for info or for help with your own wiki!
A Court of Thorns and Roses • A Song of Ice and Fire • All Souls Trilogy • Beyonders • The Black Company • The Brotherband Chronicles - Ranger's Apprentice - Royal Ranger • The Dark Tower • Deltora Quest • Discworld • The Dragonriders of Pern • The Dresden Files • Fablehaven • The First Law • Grishaverse • His Dark Materials • Inheritance Cycle • The Kingkiller Chronicle • The Land of Stories • The Magicians • Malazan Book of the Fallen • Mistborn • Shades of Magic • Shannara • The Spiderwick Chronicles • The Stormlight Archive • Sword of Truth • Throne of Glass • Wheel of Time • The Wicked Years
Want your community included? See how!