Lost in Age of Science and later found by Arlen Bales in The Ruins of Anoch Sun, these wards are not only defensive against corelings but can injure them. They are found on the Spear of Kaji, and Arlen used them to tattoo his body with them. Later, he teaches them to others so that they can be put on their own weapons.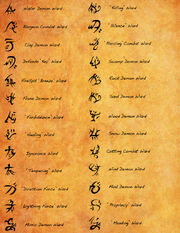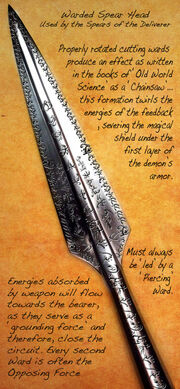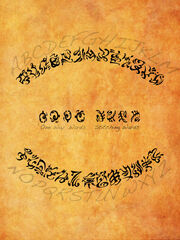 References
Edit
Ad blocker interference detected!
Wikia is a free-to-use site that makes money from advertising. We have a modified experience for viewers using ad blockers

Wikia is not accessible if you've made further modifications. Remove the custom ad blocker rule(s) and the page will load as expected.