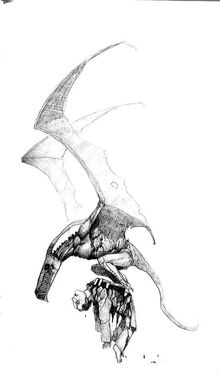 The Wind Demon, one of the largest if you count the wingspan.
It's one of the two corelings known to fly, the other being the lightning demon. Its weakness is its thin skin on the wings, and once it has landed it is impossible to attain flight without a running start, making it vulnerable.
Ad blocker interference detected!
Wikia is a free-to-use site that makes money from advertising. We have a modified experience for viewers using ad blockers

Wikia is not accessible if you've made further modifications. Remove the custom ad blocker rule(s) and the page will load as expected.